EDDA-Expanded Duties Dental Assistant.
We provide some important training related to Expanded Duties, but you cannot be certified until you meet at least ONE of the criteria below: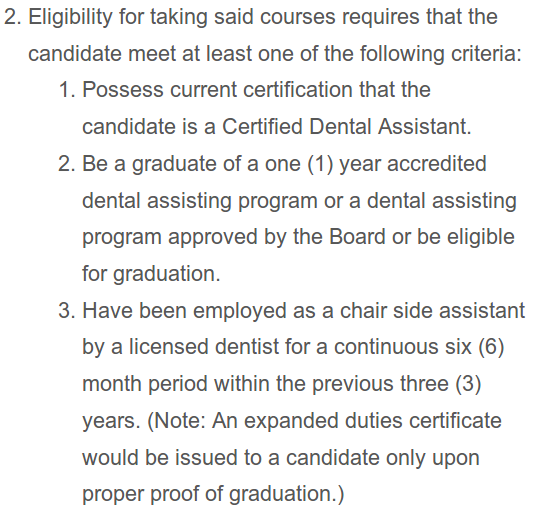 More info on the GDA's expanded duties can be found here: GADental.org page on expanded duties.
Our course does not give you EDDA certification, we simply provide you the baseline experience so that you have some knowledge of what is expected of you in the future, as well as give your future employer a bit of confidence that you have been exposed to the most commonly used expanded duty procedures. To get employment as a dental assistant in State of Georgia an EDDA certificate is preferred, but not required.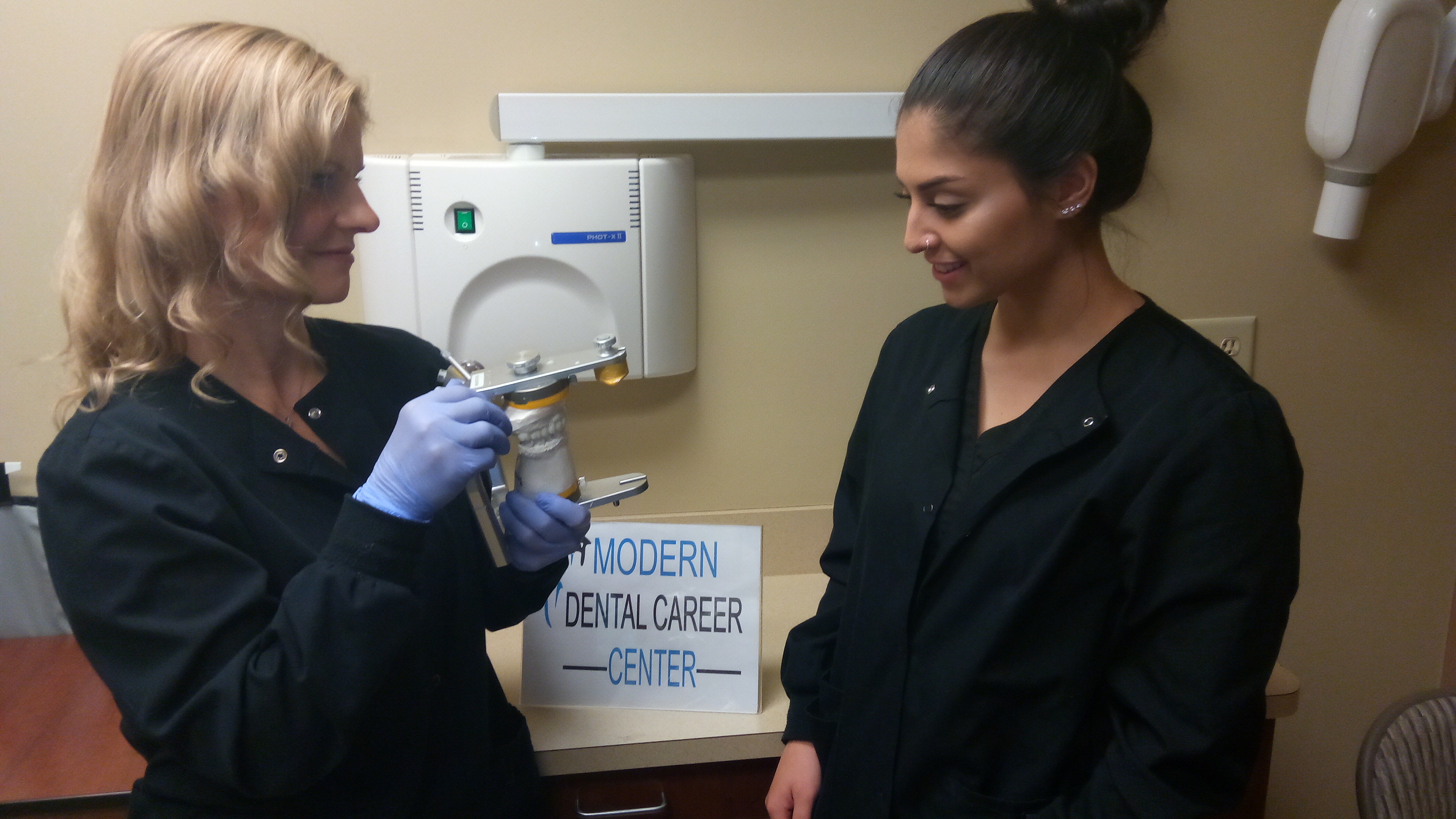 Rationale Behind the Extra Training.
Expanded duties hands on training gives our students stronger opportunity while seeking for their first job.
Your resume will be noticed and taken into consideration quicker.
You will be able to move forward with more confidence.
Topics Covered.
Application of flouride and sealants
Nitrous Oxide monitoring
Dry Socket redressing
Impression for denture repair
Impression for night guards
Face Bow
Retraction cord placement
Provisional Restorations
Once you graduate from our school and have 6 months of continuous chair-side dental assistant experience, you will be eligible to take an expanded duties course at a state certified institution.
[ninja_form id=4]